Thermaltake


Riing Trio Series
Riing Trio 12 LED RGB Gehäuselüfter TT Premium Edition
Der Thermaltake Riing Trio 12 RGB ist der weltweit erste Gehäuselüfter mit 3 eingebauten LED Ringen und 16.8M Farben, die 30 adressierbaren LEDs lassen sich einfach über die TT RGB PLUS Software, Amazon Alexa und Razer Synapse 3 (Razer Chroma) steuern. Durch die integrierte PWM Funktion, einem hydraulischen Lager und einem speziellen Lüfterblatt Design sorgt der Lüfter für eine hervorragende Kühlleistung.
Digitale Beleuchtungssteuerung
Der Controller ist mit einem DIP-Schalter auf der Rückseite ausgestattet, mit dem Sie ganz einfach eine Nummer für jeden Controller einrichten können. Sie können bis zu bis zu 5 Geräte zu einem Beleuchtungsregler und bis zu 16 Regler zur Software hinzufügen.

*Aufgrund von Leistungsbeschränkungen wird empfohlen, nicht mehr als 5 Lüfter an ein einziges Peripheriekabel (Molex) anzuschließen.
*Schließen Sie Riing Trio-Lüfter NICHT an andere TT RGB PLUS-Steuergeräte an.

Geräuscharmes Hydraulisches Lager
Durch das selbstschmierende Hydrauliklager mit einer hochwertigen, reibungsmindernden Substanz, werden die Betriebsgeräusche gesenkt und gleichzeitig der Wärmewirkungsgrad verbessert. Die Dichtungskappe verhindert das Austreten von Schmierstoff und verlängert die Lebensdauer des Gerätes.

Fan Speed(standard)
Noise Level (standard)
Fan Speed(w/ Low Noise Mode)
Noise Level(w/ Low Noise Mode)
Anti Vibration System
Die in die Form eingelassenen schwingungsdämpfenden Gummipuffer sorgen für einen nahezu geräuschlosen Einsatz mit 80% Schutzabdeckung für alle Ecken.

Immerse yourself with 100's of Downloadable Profiles by Creators from around the world.
TT RGB PLUS Ecosystem
Beleuchte dein System mit unbegrenzt vielen Möglichkeiten und synchronisiere deine TT RGB PLUS kompatiblen Produkte (CPU/VGA Water Blocks, AIO CPU Kühlungen, PSUs, LED Strips, Gaming Tastaturen, Headsets, Maus und Mauspads) um ein persönliches RGB Ecosystem Setup zu kreieren.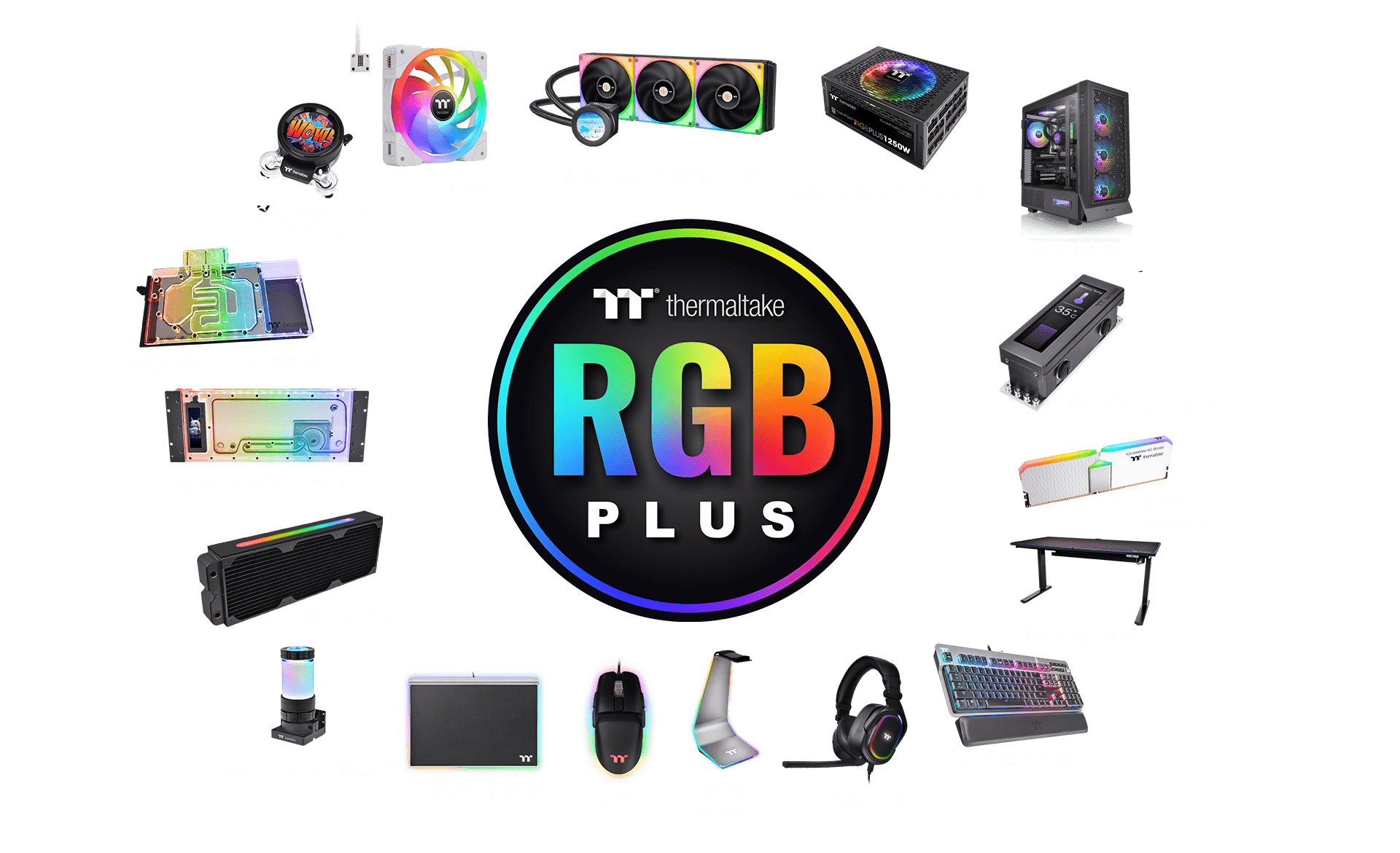 TT RGB PLUS Software
2.0 - New version of Thermaltake's TT RGB PLUS patented software, providing more lighting effects and PC monitoring functions.
1.0 - Thermaltake's patented software to synchronize TT RGB PLUS products with addressable LEDs.
Caution: TT RGB PLUS 2.0 and TT RGB PLUS 1.0 will overwrite one another; users can only install one version of TT RGB PLUS.

2.0 DOWNLOAD NOW 2.0 USER MANUAL
1.0 DOWNLOAD NOW 1.0 LEARN MORE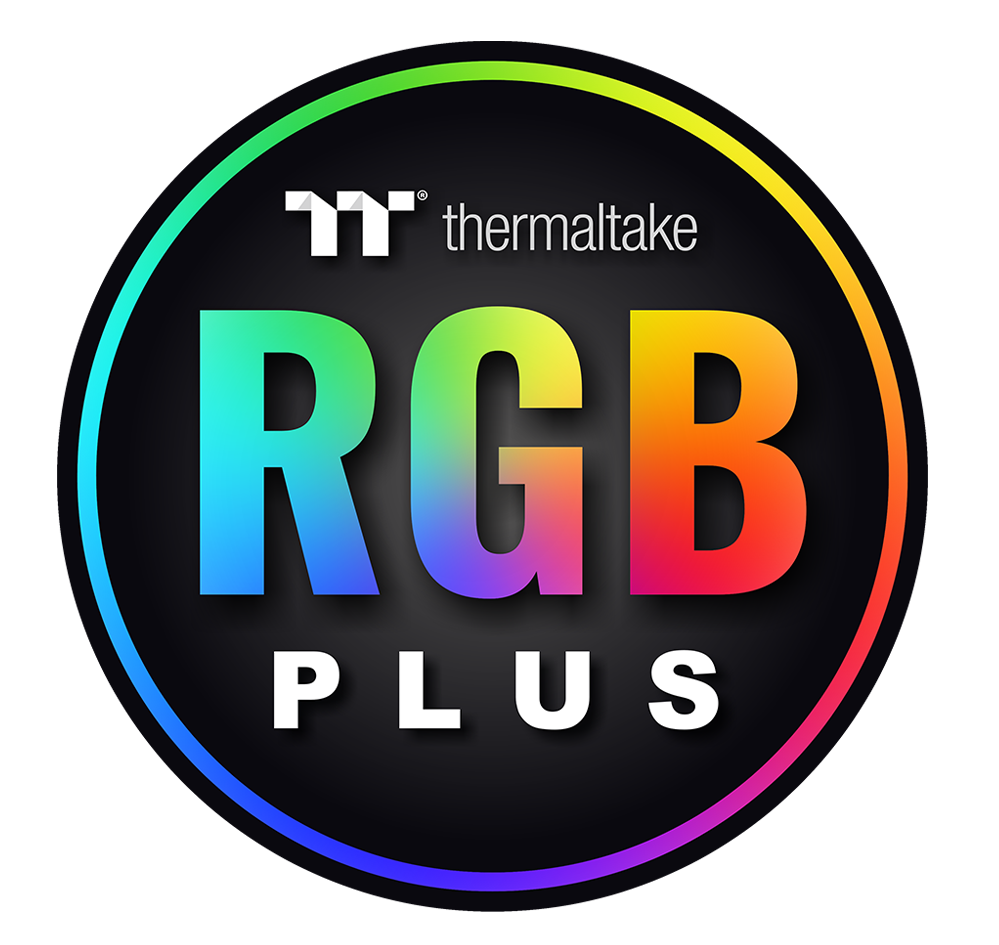 Sync with Razer Chroma Lighting
All Thermaltake TT RGB PLUS products are able to connect into the Razer Chroma ecosystem, Razer Synapse 3. Users can experience synchronized gaming and RGB lighting effects on their TT RGB PLUS liquid cooling system and Razer gaming gear!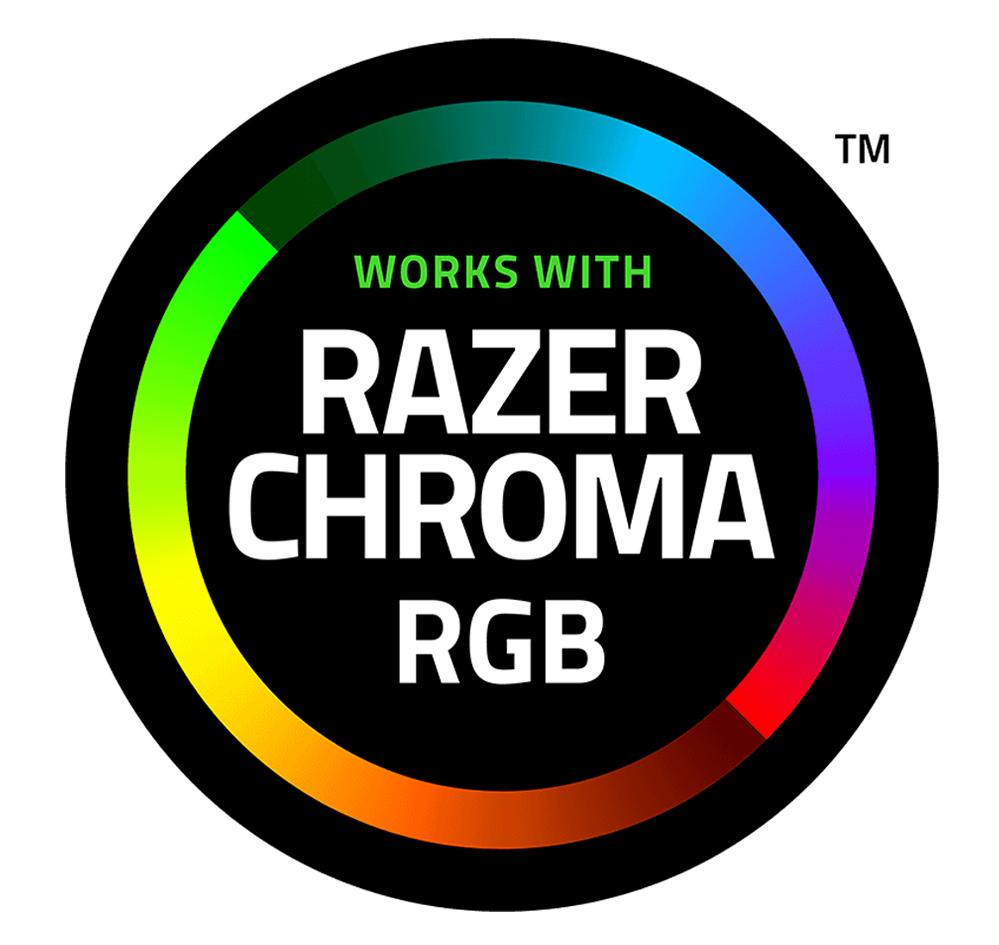 Works with Amazon Alexa
All Thermaltake TT RGB PLUS products support Amazon Alexa Voice Service, allowing you to give voice commands to the Alexa-enabled devices.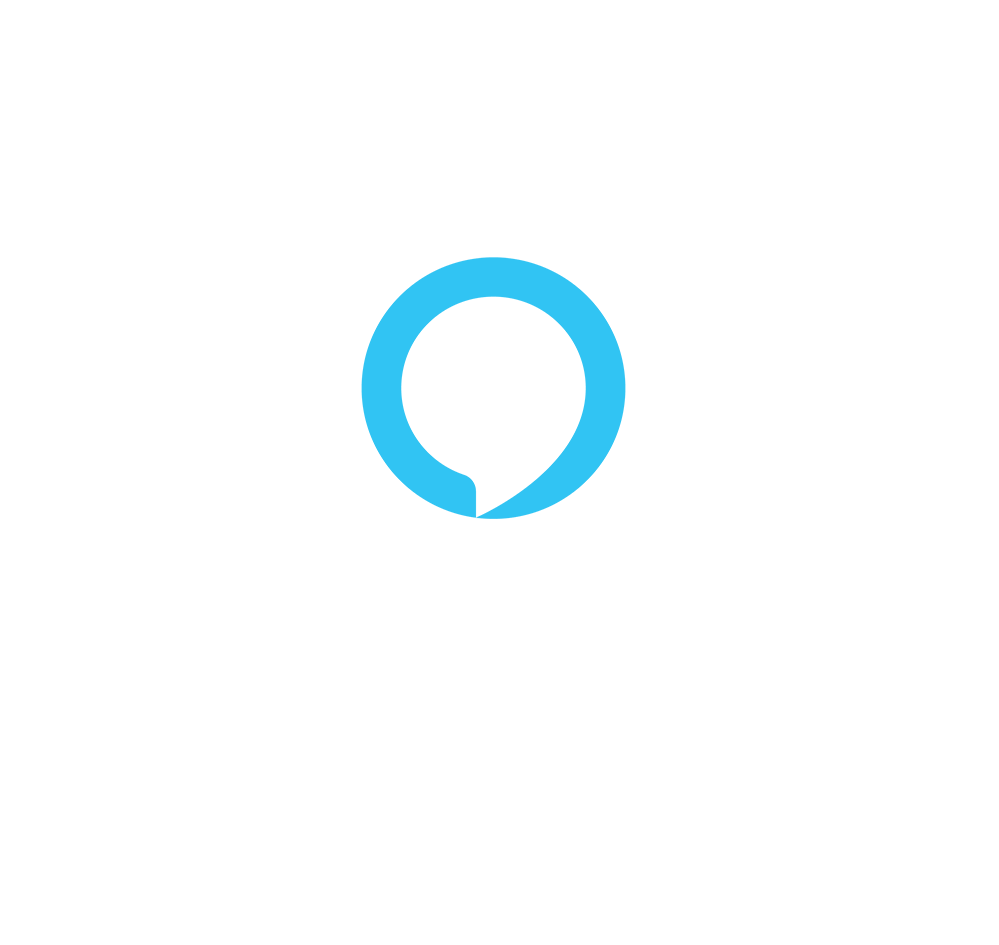 Mehr Informationen

| | |
| --- | --- |
| P/N | CL-F126-PL12SW-A |
| Fan Dimension | 120 x 120 x 25 mm |
| Interface | USB 2.0 connectors (9 Pin) |
| System compatibility | Windows 7 / 8 / 8.1 / 10 |
| Fan Started Voltage | 9.0 V |
| Fan Rated Voltage | 12 V & 5V |
| Rated Current | 12V- 0.12 A , 5v – 1.03A (only one fan) |
| Power Input | 12V – 4.32 W . 5V – 15.4 W (Fan*3) |
| Fan Speed | 500 ~ 1500 R.P.M |
| Max. Air Pressure | 1. 4mm-H2O |
| Max Air Flow | 41.13 CFM |
| Noise | 25.2 dB-A |
| Bearing Type | Hydraulic Bearing |
| Life Expectation | 40,000 hrs,25℃ |
| Gewicht | 168 g |
User Manual
Dateiname
Beschreibung
Größe
Version
Release Date
Drivers & Software
Dateiname
Beschreibung
Größe
Version
Release Date