Riing Quad 14 RGB Radiator Fan TT Premium Edition Single Fan Pack
Die Thermaltake Riing Quad Lüfter sind mit 4 einzelnen LED-Ringen die mit insgesamt 54 LEDs und 16,8 Millionen Farben ausgestattet. Der Lüfter ist im laufenden Betrieb nahezu geräuschlos und unterstützt unser TT RGB Ecosystem sowie unsere NeonMaker Software zur Einstellung verschiedener Lichteffekte und Beleuchtung.

*Im Singlepack sind keine Kabel oder Kontroller enthalten.
Riing Quad Serie
Der Thermaltake Riing Quad Lüfter ist einzigartig und in seiner Bauweise unvergleichbar. Er kombiniert eine hervorragende Qualität und garantiert einen geräuscharmen Betrieb und einen einmaligen Airflow. Vor allem aber ist der Lüfter mit 54 LEDs ausgestattet, die auf 4 separate Ringe verteilt sind, wodurch mit unserer NeonMaker Software verschiedenste Lichteffekte angepasst werden können.


Watch Video
4

LED-Ringe in der Front

54

LEDs gesamt
1st Ring 18LEDs
2nd Ring 18LEDs
3rd Ring 9LEDs
4th Ring 9LEDs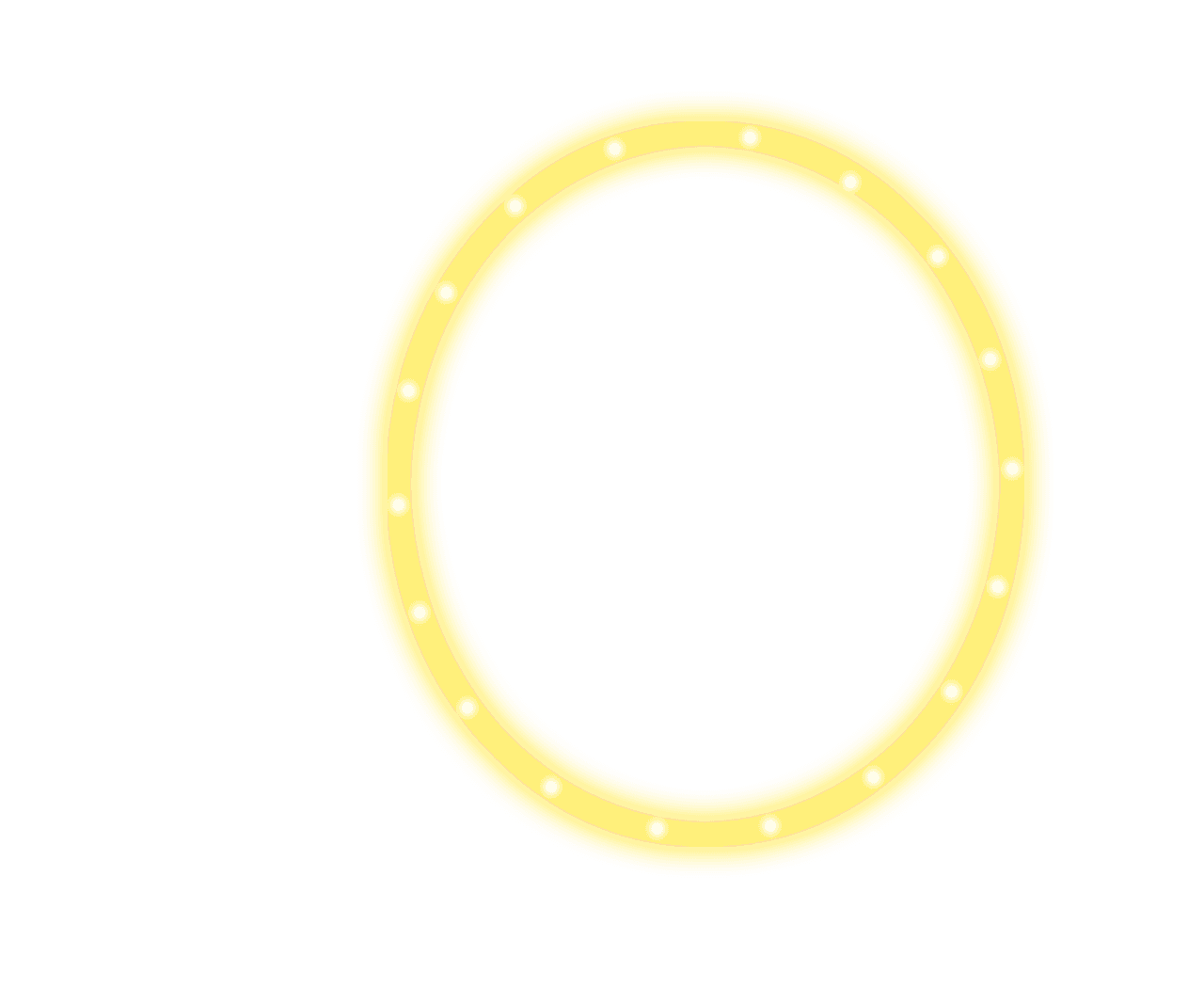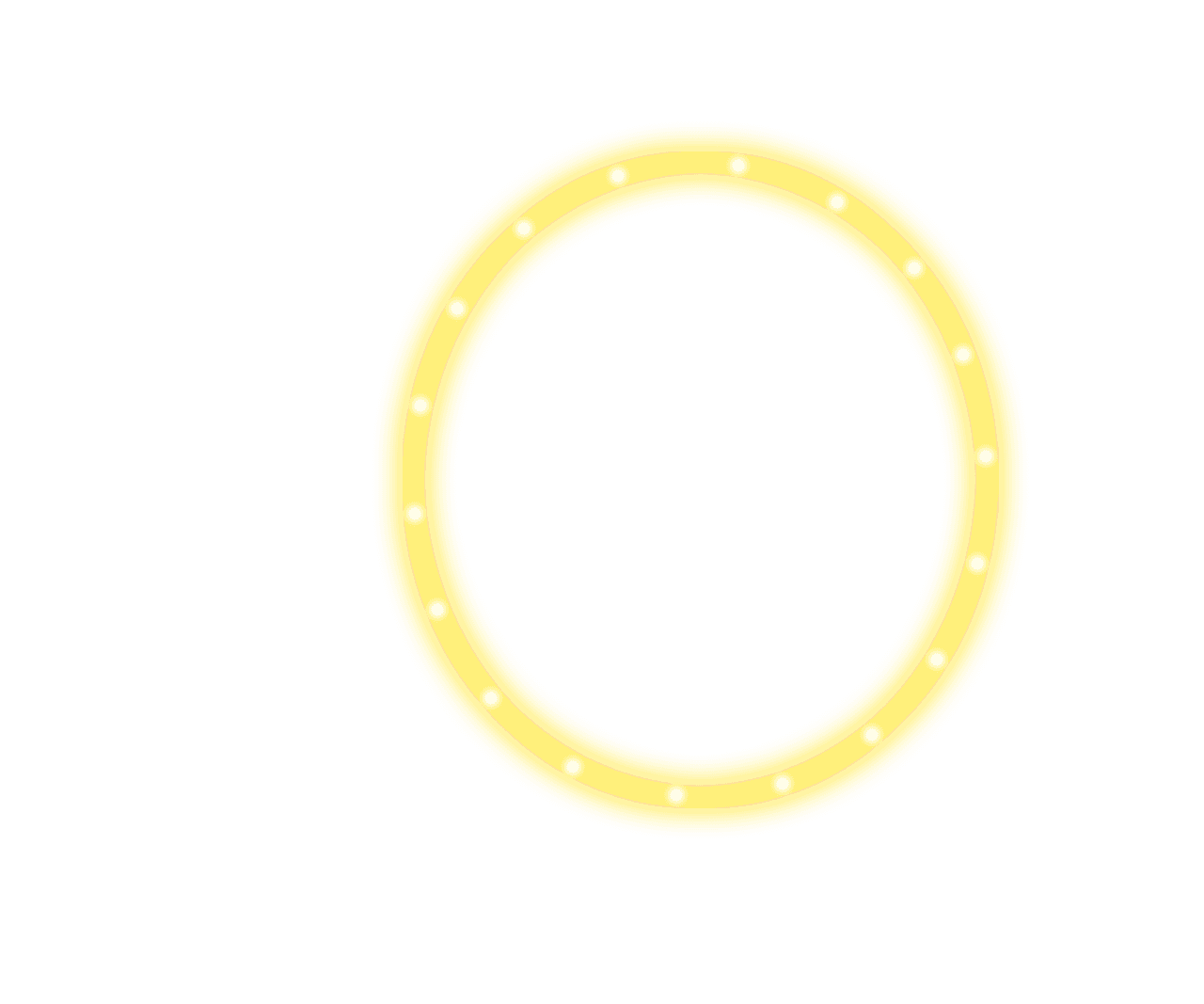 NeonMaker Light Editing Software
NeonMaker Microsite NeonMaker Beleuchtungssoftware
Mit der NeonMaker Software wird ein neuer und innovativer Ansatz zur Anpassung der RGB-Beleuchtung der Riing Quad Lüfter vorgestellt, der es dem Anwender ermöglicht, Beleuchtungsprofile anzupassen und eigene Lichtshows zu erstellen. Personalisiere deine Riing Quad Lüfter mit NeonMaker!


Tauchen Sie ein in 100 herunterladbare Profile aus der ganzen Welt.
Hydraulisches Lüfterlager
Das selbstschmierende hydraulische Lager ist mit einer hochwertigen Substanz versehen, die die Betriebsgeräusche senkt und gleichzeitig den Wärmegrad verbessert. Die Schutzkappe verhindert den Austritt von Schmiermittel und verlängert somit die Lebensdauer der Lüfter.

Fan Speed(standard)
Noise Level (standard)
Fan Speed(w/ Low Noise Mode)
Noise Level(w/ Low Noise Mode)
Einzigartige Cooling-Performance
Das spezielle Lüfter-Design der Riing Quad Serie ermöglicht eine konstante und effiziente Kühlleistung bei intensivem Betrieb.

Riing Quad 14 - 60.17 cfm/ 500-1400rpm /1.71 mm-H2O
Riing Quad 12 - 40.9 cfm / 500-1500rpm / 1.4 mm-H2O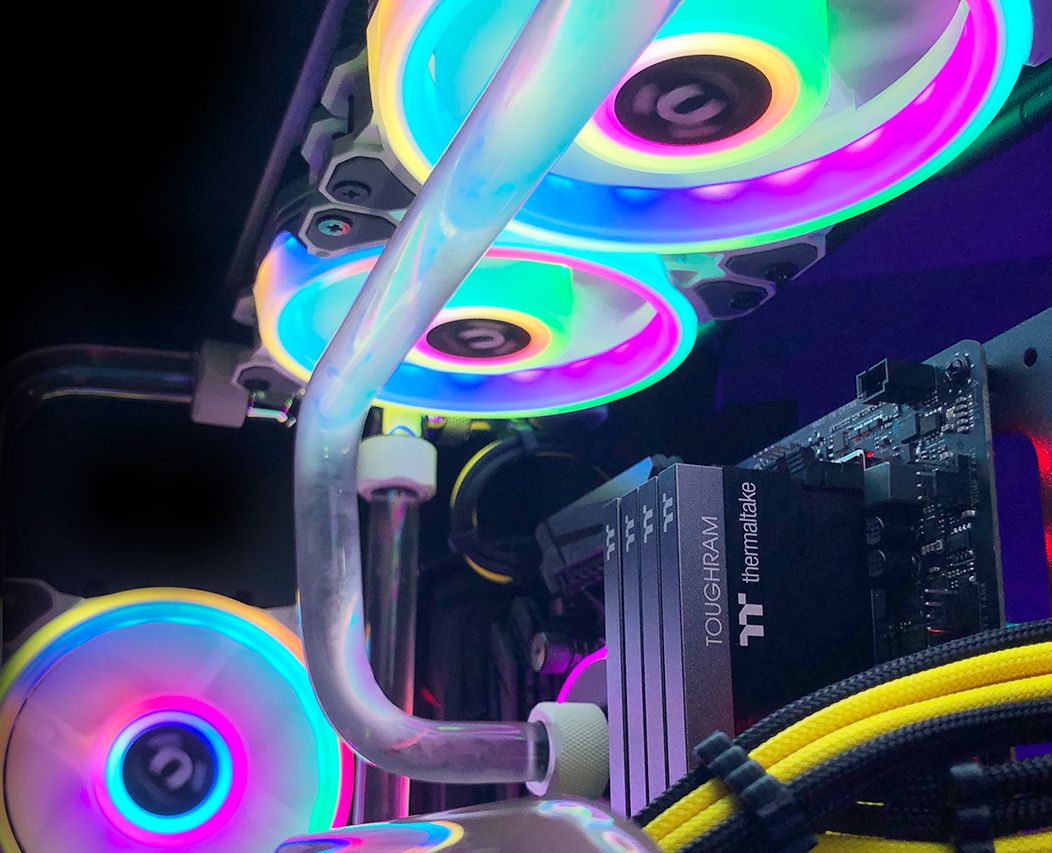 Anti-Vibrations-System
Die Anti-Vibrations-Gummipuffer ermöglichen es dem Lüfter, sich bei höheren Temperaturen leistungsfähiger zu drehen, ohne den Geräuschpegel zu beeinträchtigen. Der Lüfter ist mit einer 80%igen Abdeckung aller Ecken konstruiert, wodurch der Geräuschpegel im Betrieb niedrig bleibt.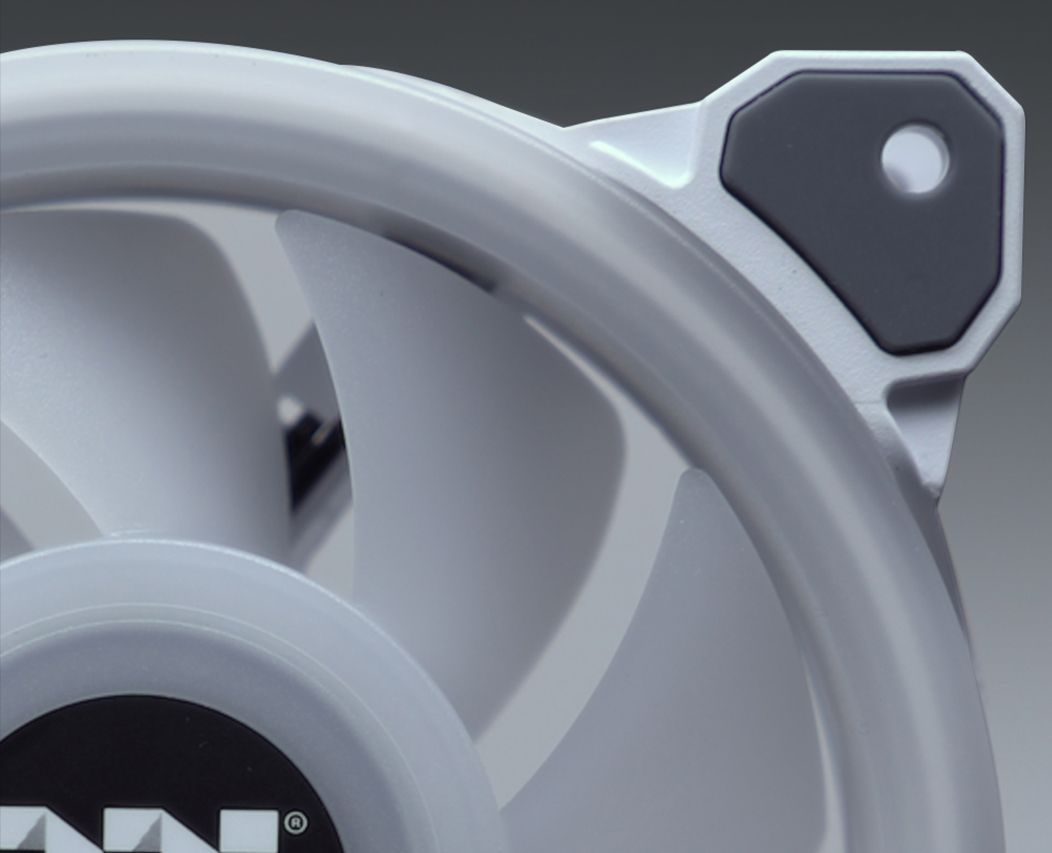 TT RGB PLUS Ecosystem
Beleuchte dein System mit unbegrenzt vielen Möglichkeiten und synchronisiere deine TT RGB PLUS kompatiblen Produkte (CPU/VGA Water Blocks, AIO CPU Kühlungen, PSUs, LED Strips, Gaming Tastaturen, Headsets, Maus und Mauspads) um ein persönliches RGB Ecosystem Setup zu kreieren.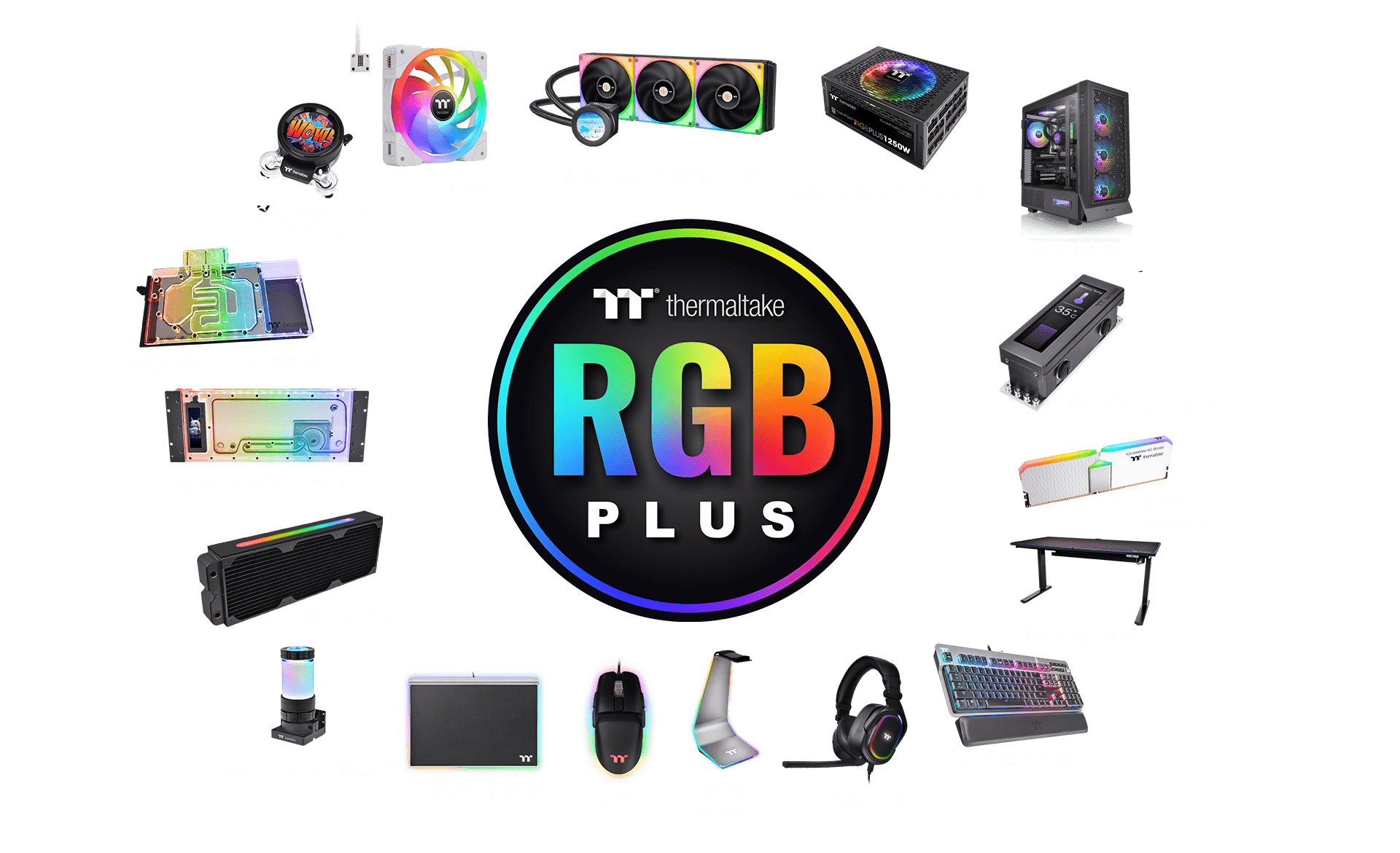 TT RGB PLUS Software
2.0 - New version of Thermaltake's TT RGB PLUS patented software, providing more lighting effects and PC monitoring functions.
1.0 - Thermaltake's patented software to synchronize TT RGB PLUS products with addressable LEDs.
Caution: TT RGB PLUS 2.0 and TT RGB PLUS 1.0 will overwrite one another; users can only install one version of TT RGB PLUS.

2.0 DOWNLOAD NOW 2.0 USER MANUAL
1.0 DOWNLOAD NOW LEARN MORE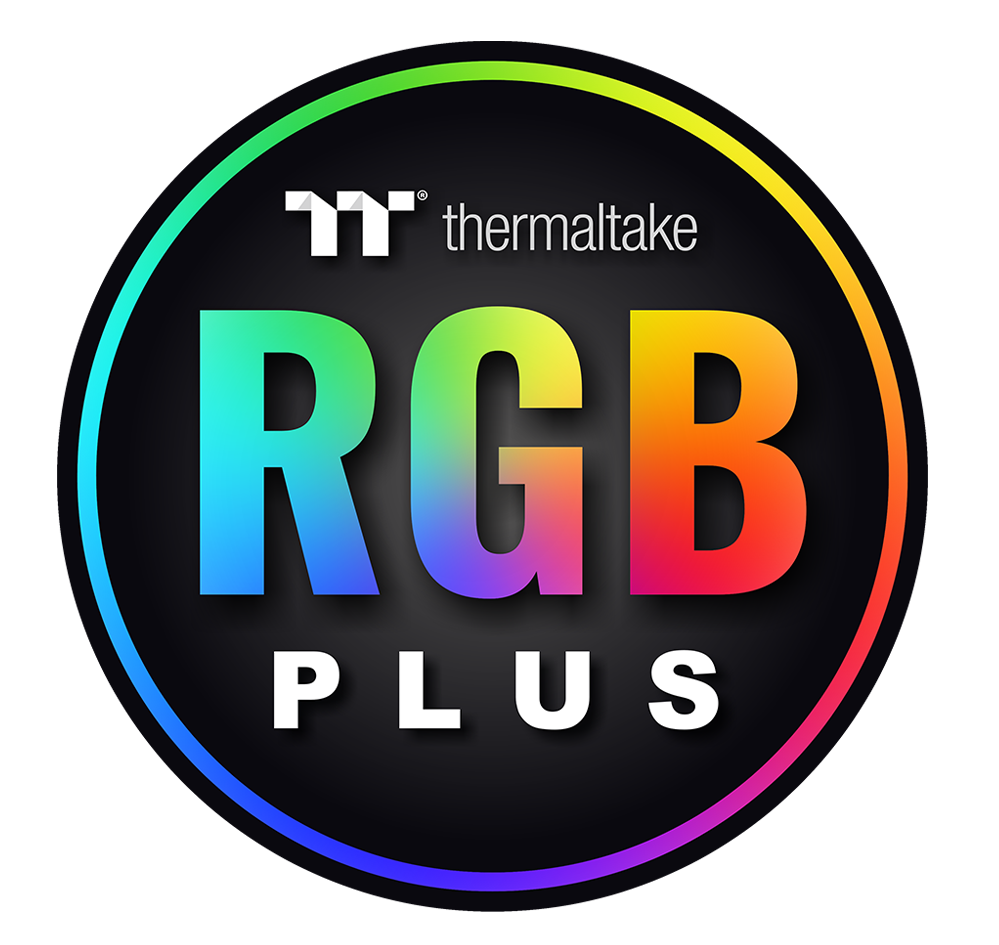 NeonMaker
The NeonMaker is a new and innovative approach to adjusting the RGB lighting on the some of our products, allowing users to customize lighting profiles and orchestrate their own light shows.
Personalize Riing Quad Fans, Riing Trio Fans, Distro Case, Floe DX RGB AIO, and TOUGHRAM RGB with NeonMaker!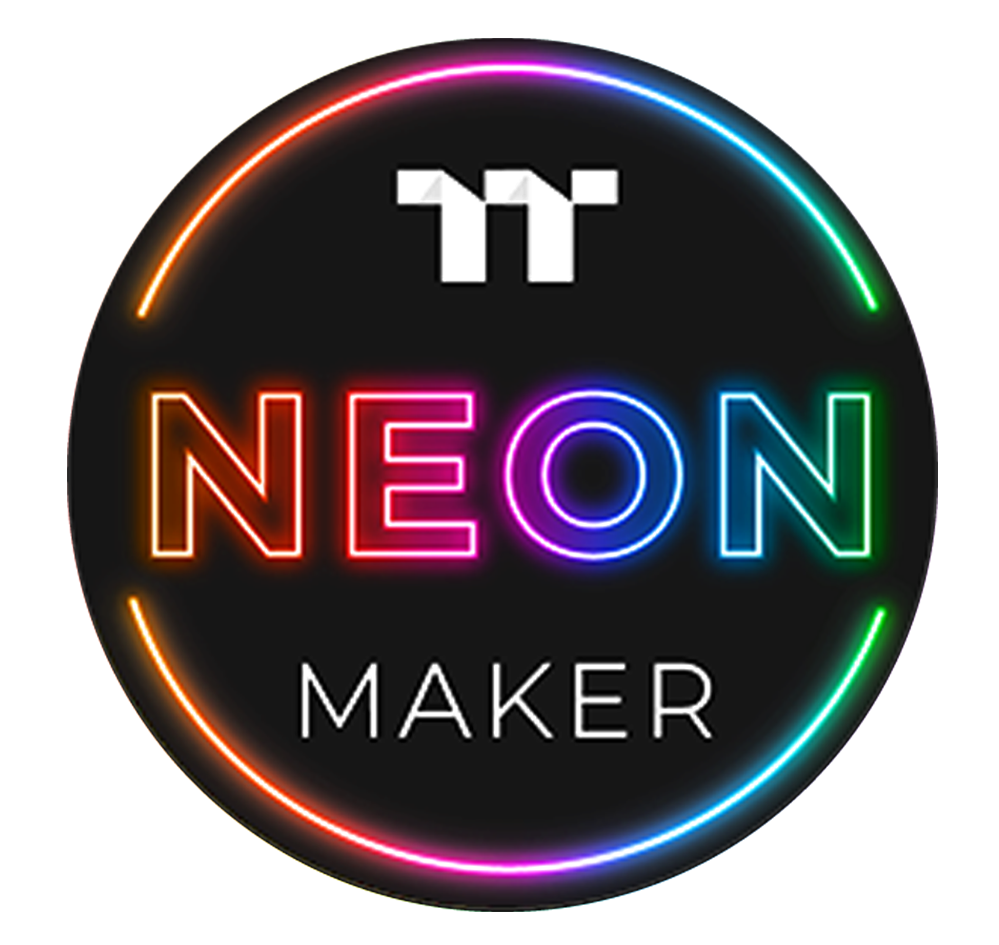 Sync with Razer Chroma Lighting
All Thermaltake TT RGB PLUS products are able to connect into the Razer Chroma ecosystem, Razer Synapse 3. Users can experience synchronized gaming and RGB lighting effects on their TT RGB PLUS liquid cooling system and Razer gaming gear!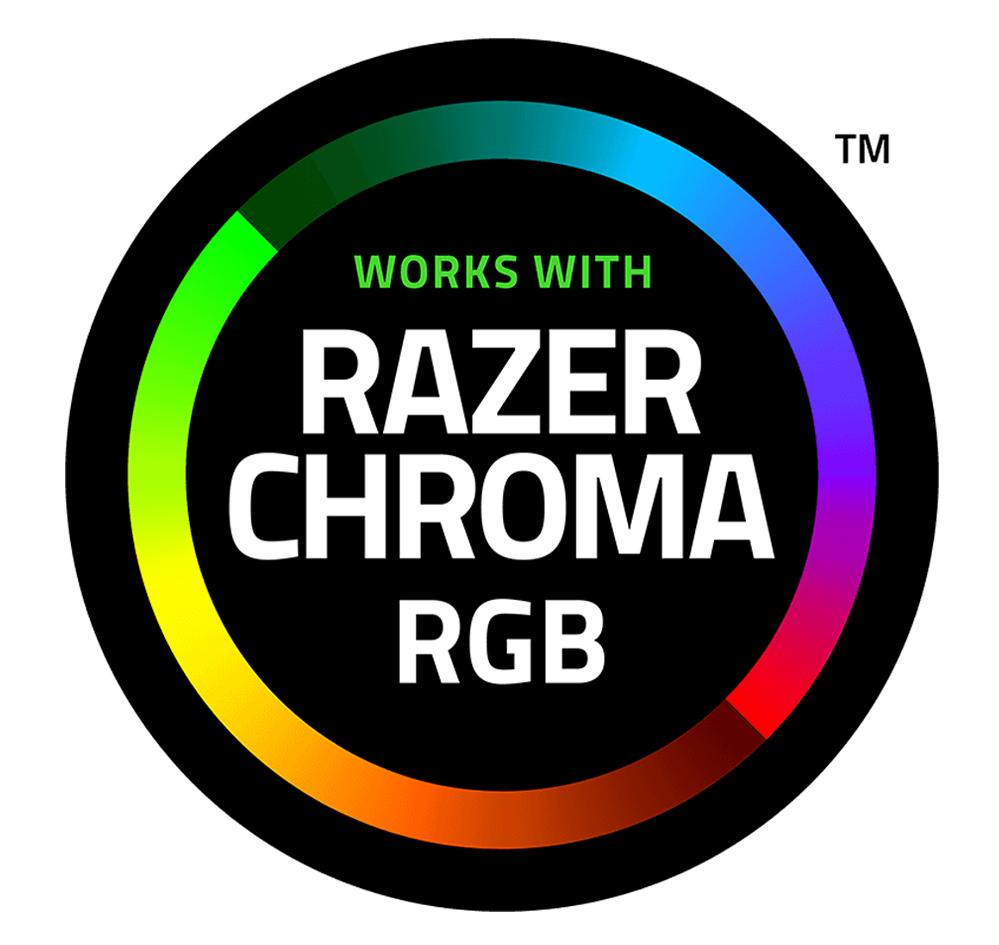 Works with Amazon Alexa
All Thermaltake TT RGB PLUS products support Amazon Alexa Voice Service, allowing you to give voice commands to the Alexa-enabled devices.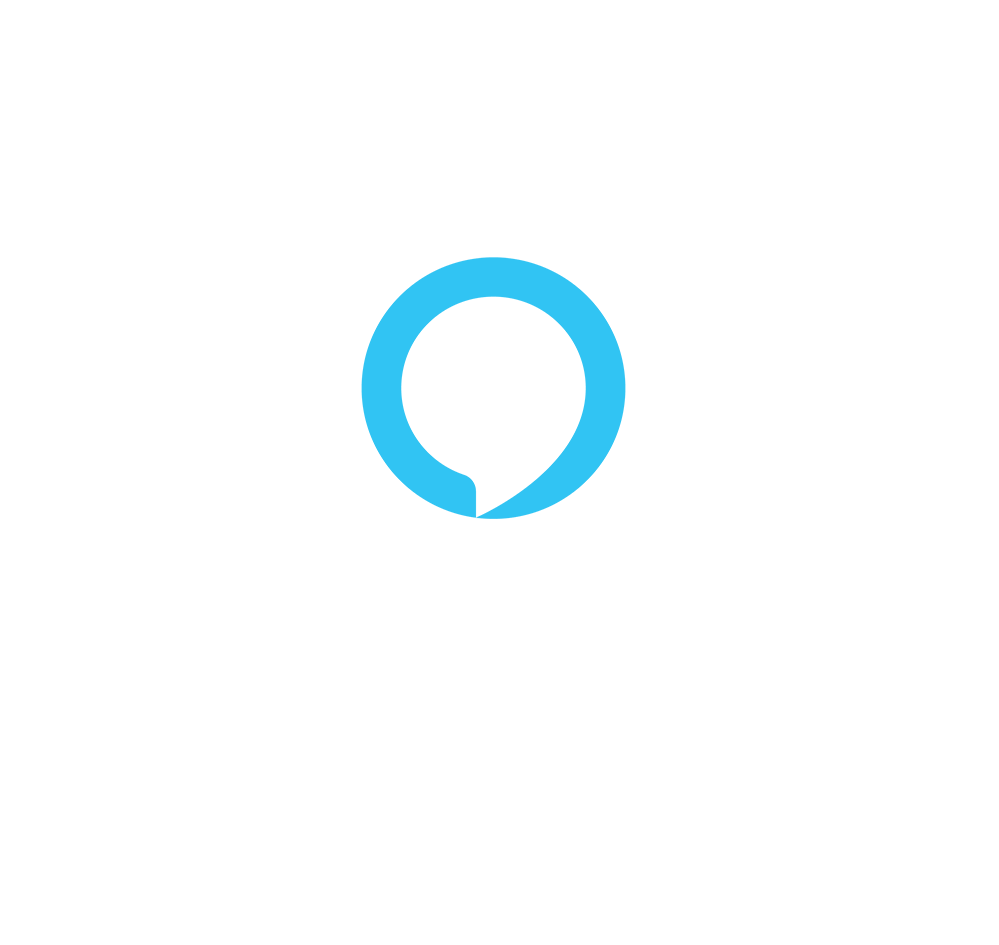 Mehr Informationen

| | |
| --- | --- |
| P/N | CL-F089-PL14SW-C |
| Fan Dimension | 140 x 140 x 25 mm |
| Interface | USB 2.0 connectors (9 Pin) |
| System compatibility | Windows 7 / 8 / 8.1 / 10 |
| Fan Started Voltage | 9.0 V |
| Fan Rated Voltage | 12 V & 5V |
| Rated Current | 12V- 0.12 A , 5v – 0.9A (Fan x1) |
| Power Input | 12V – 1.44 W . 5V – 4.5 W (Fan x1) |
| Fan Speed | 500 ~ 1400 R.P.M |
| Max. Air Pressure | 1.71 mm-H2O |
| Max Air Flow | 60.17 CFM |
| Noise | 26.1 dB-A |
| Bearing Type | Hydraulic Bearing |
| Life Expectation | 40,000 hrs,25℃ |
| Gewicht | 238 g (Fan*1) |
Drivers & Software
Dateiname
Beschreibung
Größe
Version
Release Date