Thermaltake and Tt eSPORTS Attend Paris Games Week 2017
Most Prominent Gaming Event in France

Paris, France-October 26th 2017-Thermaltake and Thermaltake Gaming Tt eSPORTS are honored to participate in the most significant French gaming event of the year, the Paris Games Week 2017 (abbrev. PGW), from Wednesday, November 1st to Sunday, November 5th, at the Paris Expo located in Porte de Versailles. Thermaltake will be showcasing a line of stunning tempered glass chassis, powerful RGB power supplies, and vibrant RGB cooling systems. Tt eSPORTS will display an array of professional gaming gear like the POSEIDON Z RGB Gaming Keyboard, the CRONOS RGB7.1 Gaming Headset, the NEMESIS Switch Optical RGB Gaming Mouse, and the ergonomically designed professional gaming chair series. Casemod veterans Mike Peteryns and Olivier Belmonte will bring their The Tower 900 casemod masterpieces to the Thermaltake booth. Mike Peteryns will also be competing in the LDLC Modding Trophy with his View 71 TG casemod. The Thermaltake booth is located in Hall 1 (Booth no. G018), we look forward to your visit!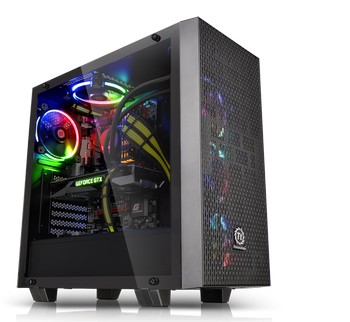 Thermatlake Tempered Glass Chassis — Changing Your View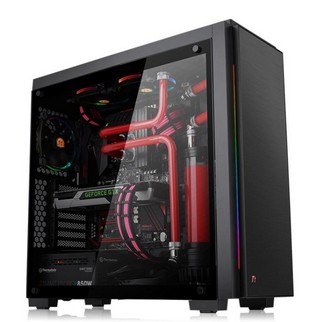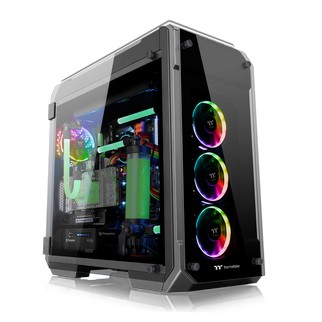 The View 71 TG RGB Edition Full Tower Chassis, Versa C23 TG RGB Edition Mid-tower Chassis, Core G21 TG Edition Mid-Tower Chassis, Core P3 TG Curve Edition Open Frame Chassis, and many more will be on display. The tempered glass panels meet the highest standards in the industry, and the glass windows permit users to fully display every RGB component of the system.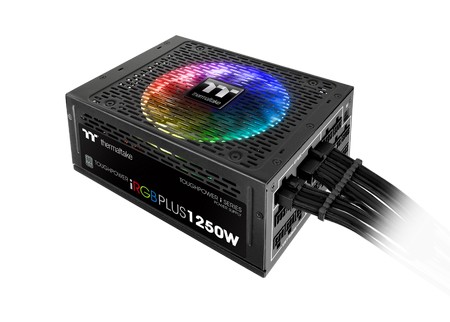 Thermaltake RGB Power Supply and Cooling System — Cool and Power with Color
Toughpower iRGB PLUS 1250W Titanium Power Supply, Toughpower iRGB PLUS 1200W Platinum Power Supply, Toughpower Grand RGB Platinum Power Supply Series (850/1050/1200W) will be showcased. Fans can also feast their eyes on the Floe Riing RGB 360 TT Premium Edition All-In-One CPU Cooler, Pacific PR22-D5 Plus Reservoir/Pump Combo, and other colorful cooling products.



Tt eSPORTS Professional Gaming Chairs — Game in Style & Comfort
Tt eSPORTS will be providing 6 professional gaming chairs for fans to try out. The GT FIT & COMFORT and X FIT & X COMFORT series professional gaming chairs are available in black/red, black/blue and black/green color and have two size options. The series are built with stunning streamlined gaming aesthetic and mixed with true ergonomic form with maximum function; the chairs create a perfect balance between desired gaming comfort and expected performance during the most intense gaming sessions. With anti-fatigue design and the highest quality of construction materials, the chair offers maximum customization to suit both gaming and comfort needs of enthusiasts.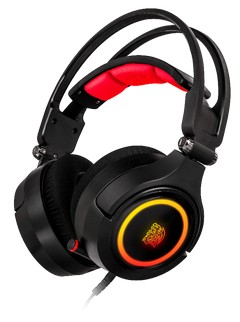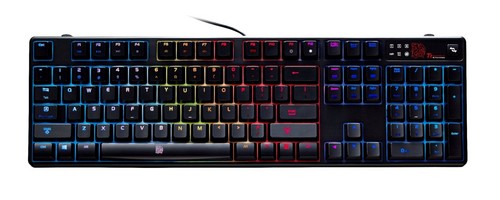 Tt eSPORTS Professional Gaming Gear – Gear Up for the Game
As a provider of total gaming solutions, the POSEIDON RGB Gaming Keyboard, CRONOS RGB 7.1 Gaming Headset, NEMESIS Switch Optical RGB Gaming Mouse, and mouse pads, etc will be available for fans to experience.