2022 Thermaltake Expo January
Thermaltake Reveals the Divider 550 TG Ultra Chassis
The first Thermaltake Mid-Tower Chassis with an LCD Screen

Taipei, Taiwan-January 4th, 2022-Thermaltake, the leading PC DIY premium brand for Case, Cooling, Gaming peripherals and enthusiast memory solutions, is excited to reveal the Divider 550 TG Ultra, the first Thermaltake chassis with an LCD screen to let users monitor PC real-time information and display customized GIF or images, at the 2022 Thermaltake EXPO January Virtual Exhibition.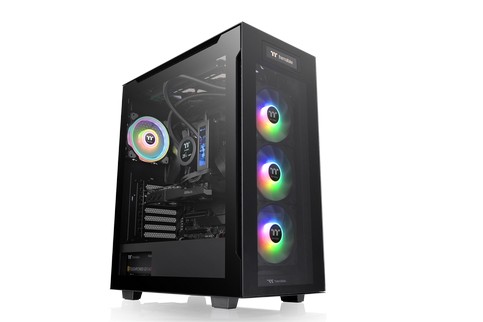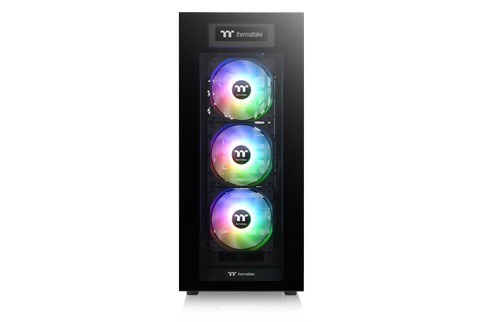 Being the first case with an LCD screen in the Thermaltake collection, the Divider 550 TG Ultra is an ATX mid-tower chassis with a 3.9" LCD screen on the top of the front panel, offering a new way to monitor your PC's performance at the same time to show your own personality. Focusing on both function and appearance, the Divider 550 TG Ultra provides a crystal-clear view through a tempered glass side panel on the left side which allows users to fully display and admire all the components of their build; on the right side, it keeps the unique features of the Divider series incorporating a special symmetrical triangular side panel design, and provides better thermal extraction through the small holes on the side panel.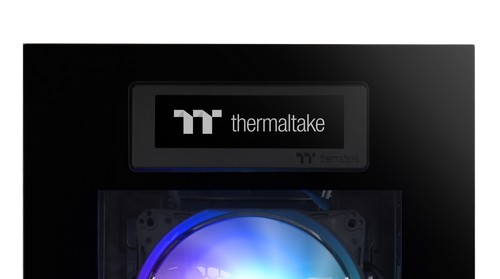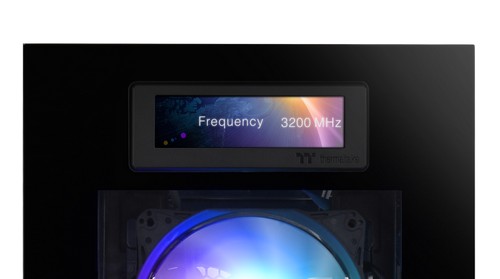 The Divider 550 TG Ultra supports the latest PC components and the utmost hardware backing, and gives more flexibility on component arrangement. Users can choose whether to place their GPU vertically or horizontally without additional parts needed, and choose to mount radiators in various locations. Additionally, there are three pre-installed 120mm ARGB fans, which can be synchronized with ASUS Aura Sync, GIGABYTE RGB Fusion, MSI Mystic Light Sync, and ASRock Polychrome. Other than that, the Divider 550 TG Ultra allows users to perceive both the PC information for the real-time monitoring and customized GIFs or images through the LCD screen. With the Thermaltake TT RGB PLUS 2.0 software, there is more room for showing one's own style via setting customized lighting effects, and uploading personal GIFs and favorite pictures. It is also recommended to match with Thermaltake cooling products such as Floe RC Ultra 240/360 Memory and CPU All-In-One Liquid Cooler, or TOUGHLIQUID Ultra 240/360 CPU All-In-One Liquid Cooler, in this way, customized GIFs can fly through LCD screens to reach an extra stunning visualization.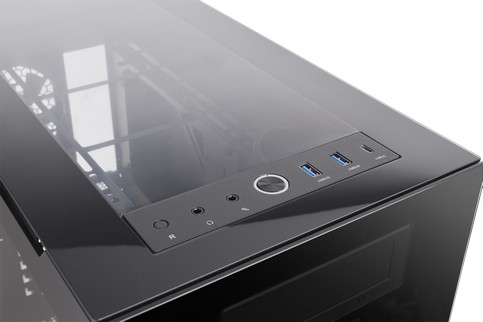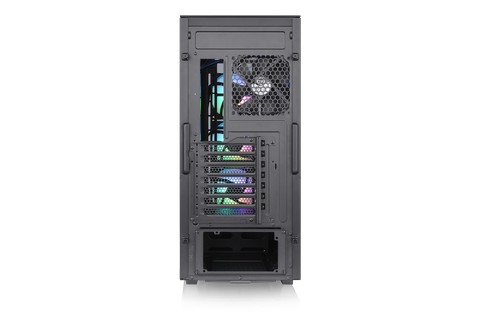 2022 Thermaltake Expo January